Home Page
Meetings:
Minutes (pdf file)
Treasurer's Report (pdf file)
Agenda (pdf file)
Administration:
District Officers
By-laws & Standing Rules
Protocols
Award Honorees
Conferences
History
Local Societies
Society Update Form
Personal Update Form
Logos
Newsletter (pdf file)
Public Gardens
Consulting Rosarians:
Consulting Rosarians
Annual Report Form
CR Status
Master Rosarian Form (pdf file)
How to become a Consulting Rosarian
Judges:
District Judges
Hort. Judges' Report Form
Arr. Judges' Report Form
Hort. Judge's Status
Arr. Judge's Status
Rose Shows:
District Trophies & Winners
Rose Show Results
Rose Culture:
District Roses in Review
Award of Merit Articles
District Rose Culture
Best Roses for the District
Misc:
Other Interesting Sites
Text Site Map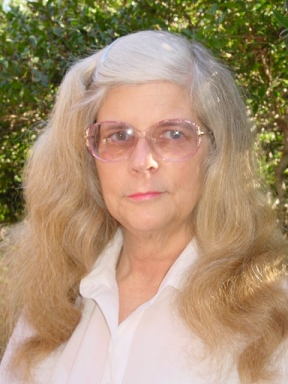 Biographical Profile of
Gail Trimble
NCNH Website Chair
Local Rose Society Membership: Marin Rose Society
Other Societies & Groups: Rose Hybridizers Association, Tamalpais Stamp Club, Marin Wildcare, Boy Scouts of America Merit Badge Counselor
Years Growing Roses: 33
How I Started with Roses: My parents grew a few roses when I was growing up in San Francisco and I remember cross pollinating of few of them as a teenager. I didn't seriously grow roses until I bought two tree roses from Longs Drugs in 1986, and planted them in rocky soil in the front of my house. Two roses looked lonely so I bought 9 more and joined the American Rose Society to find out how to take care of them. A few months later I found the Marin Rose Society and began exhibiting within a year - Joseph Klima was my mentor. In 2002, I re-discovered hybridizing and found it to be a full-time, year long passion!
Profession: Attended Lowell High School, City College of San Francisco, UC Davis and UC Berkeley, majoring in English Literature. Was a part-time, full charge Bookkeeper and Assistant Office Manager with an insurance agency in San Rafael for 40 years, retiring in January, 2014.
Rose Society Offices: Currently NCNH District Webmaster; Horticulture Judge, and Master Rosarian; and Marin Rose Society Webmaster. In the past, I was the 2014 NCNH District Conference Co-Chair and Rose Show Chair, 2005 NCNH District Conference Co-Chair and Rose Show Chair, Marin Rose Society Treasurer, Secretary, Trophy Chair, Judges' Chair, Consulting Rosarian Coordinator, Co-Editor, and a member of many committees. I was awarded the Marin Rose Society Bronze Medal in 1998, District Outstanding Horticulture Judge in 2007, District Outstanding Consulting Rosarian in 2008 and District Silver Honor Medal in 2010. One of my hybridized miniatures, now called 'Violet Hour', a cross of 'Wild Blue Yonder' x 'Baby Love', was a Silver ARC Trial Grounds Award Winner for 2011, and went on to win the Award of Excellence in 2016 after being tested in no-spray gardens across the country for two years.