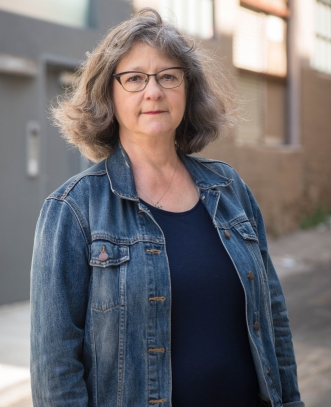 Biographical Profile of Martine LaBelle
Horticulture Judges Chair
Local Rose Society Membership: East Bay Rose Society
Other Society's & Groups: Speaker for Garden Clubs and Nurseries on Rose Care. Created an Information Booth. Both at local events where you can "Ask a Rosarian".
Years Growing Roses: 26
How I Started with Roses: Bought my first roses after seeing the cover of Sunset Magazine. With the support of my mother and her love of OGRs joined EBRS.
Profession: I am a graduate of John F. Kennedy University with a B.S. in Business Administration and M.B.A in Strategic Planning. With 20 plus years of experience as a Project Accountant and currently working for a Landscape Architecture firm. I am the resident Consulting Rosarian for the firm
Rose Society Offices: Currently EBRS President, Past Vice President, Treasurer, and Director. Also, current Chair for the Consulting Rosarians and Editor of EBRS' Florosia